2019 NW Business Leaders of Faith Conference
How was the Conference?
Thank you for attending this year's event! Please take a moment to anonymously give us your feedback to help us shape our next event.
Give us your feedback
A day for local Christian business leaders of faith to come together, connect, share ideas, be inspired and learn from other business leaders.
Discover the most important things in life and how to successfully integrate your faith into the workplace and make this community better for all.
Guest Speakers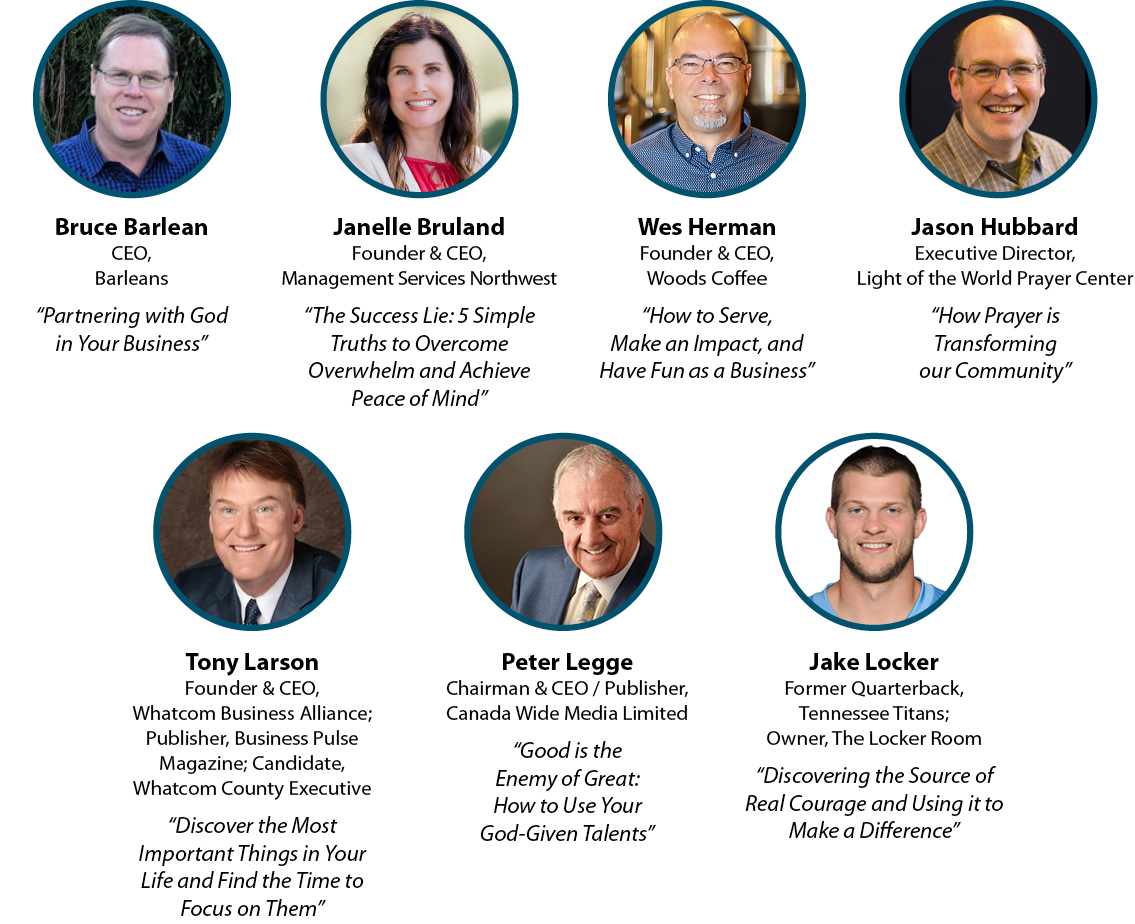 Registration is Closed
If you were wanting to attend this year and missed out, then we are sorry we missed you. However, this is only the beginning. Please join us on the Faithlife platform and stay connected to the community and future events by clicking on the "Get Connected" button below and then "Ask to Join" on our Faithlife community page.
Get Connected